Array ( [0] => IDA-1.jpg [1] => IDA-2.jpg [2] => IDA-3.jpg [3] => IDA-4.jpg [4] => IDA-5.jpg )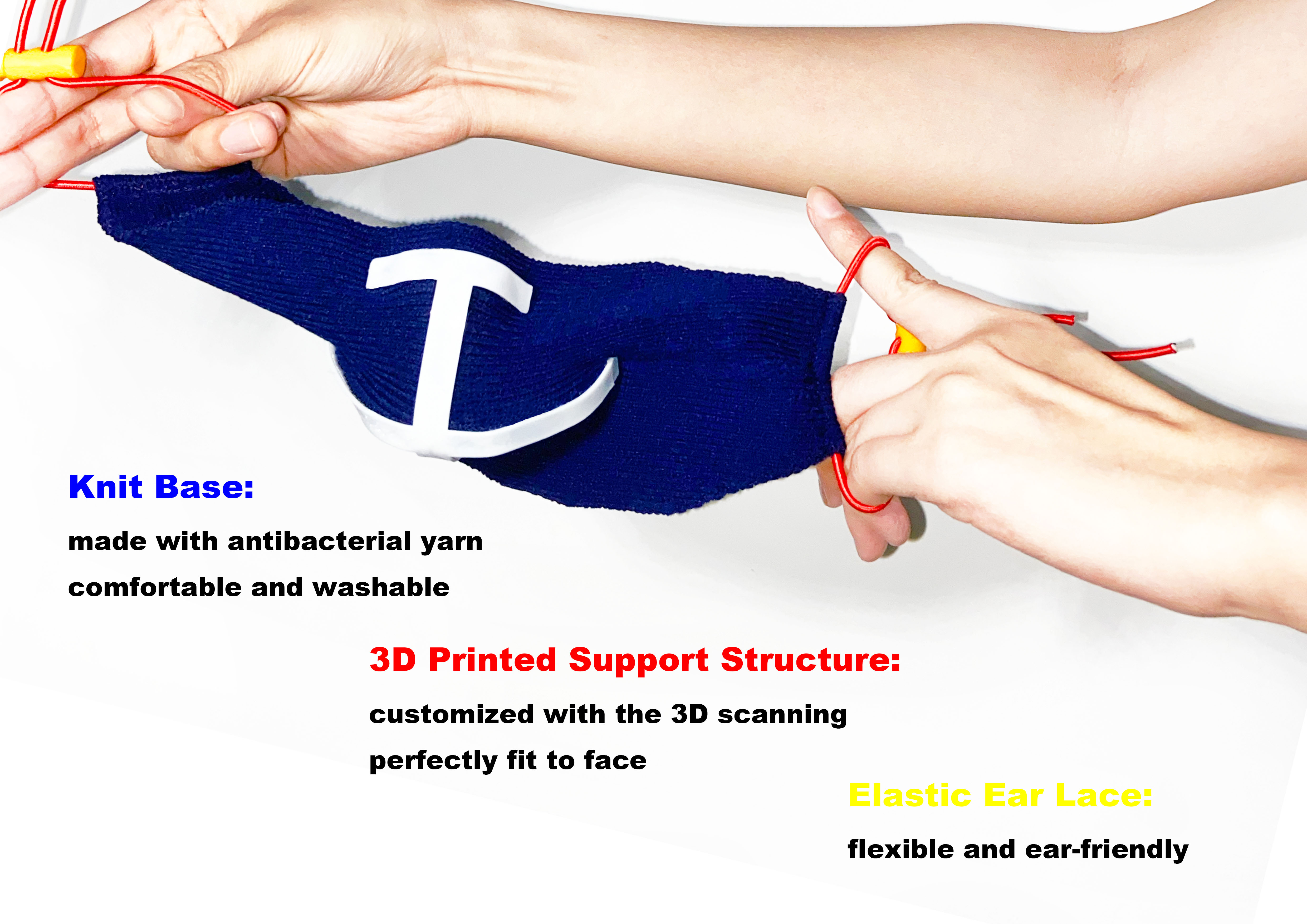 Lingxiao Luo
Project Description
AddiToy Mask

The global COVID-19 pandemic is spreading around the world at unprecedented speed. We've been suggested that by wearing face masks we can protect ourselves and slow the contagion. However, the rapidly increasing need for mask bring us problems like the lack of mask, the fitness of one size mask and the comfort for long-wearing. Trying to find solutions to these problems, fashion and textile designer Lingxiao Luo has designed the AddiToy Mask. After awarding the IDA 2018 golden prize of Textile And Materials-New Materials with the textile innovation project AddiToy, Lingxiao has been continuously working on the technique of combing knitting and 3D printing together.

The AddiToy Mask is based on the twisting technique, which involved printing flexible filament such as TPE (thermoplastic elastomer) onto a tightly knitted elastic fabric to make the curve structure 3-dimensionally. By collecting the data from 3D face scanning, the designer can calculate the measurements and make the mask pattern digitally. After translating the pattern with knit software, the knit base for the mask can be done fully-fashioned by the machine. Finally, the designer just brought the knit base to the 3D printer for printing the nose clip and supporting pad. The outcome is made 100% material zero-wasted and can be washed and reused up to 50 times.

With a simple smartphone application, we?ll be able to have a contactless mask production system: the user can self-scan their face and customize the design, then the application provides the 3D file to the supplier, the supplier sends the final product to the user once the fabrication process is done.