Array ( [0] => ELSENER_01.jpg [1] => ELSENER_02.png [2] => ELSENER_03.png [3] => ELSENER_04.png [4] => ELSENER_05.png )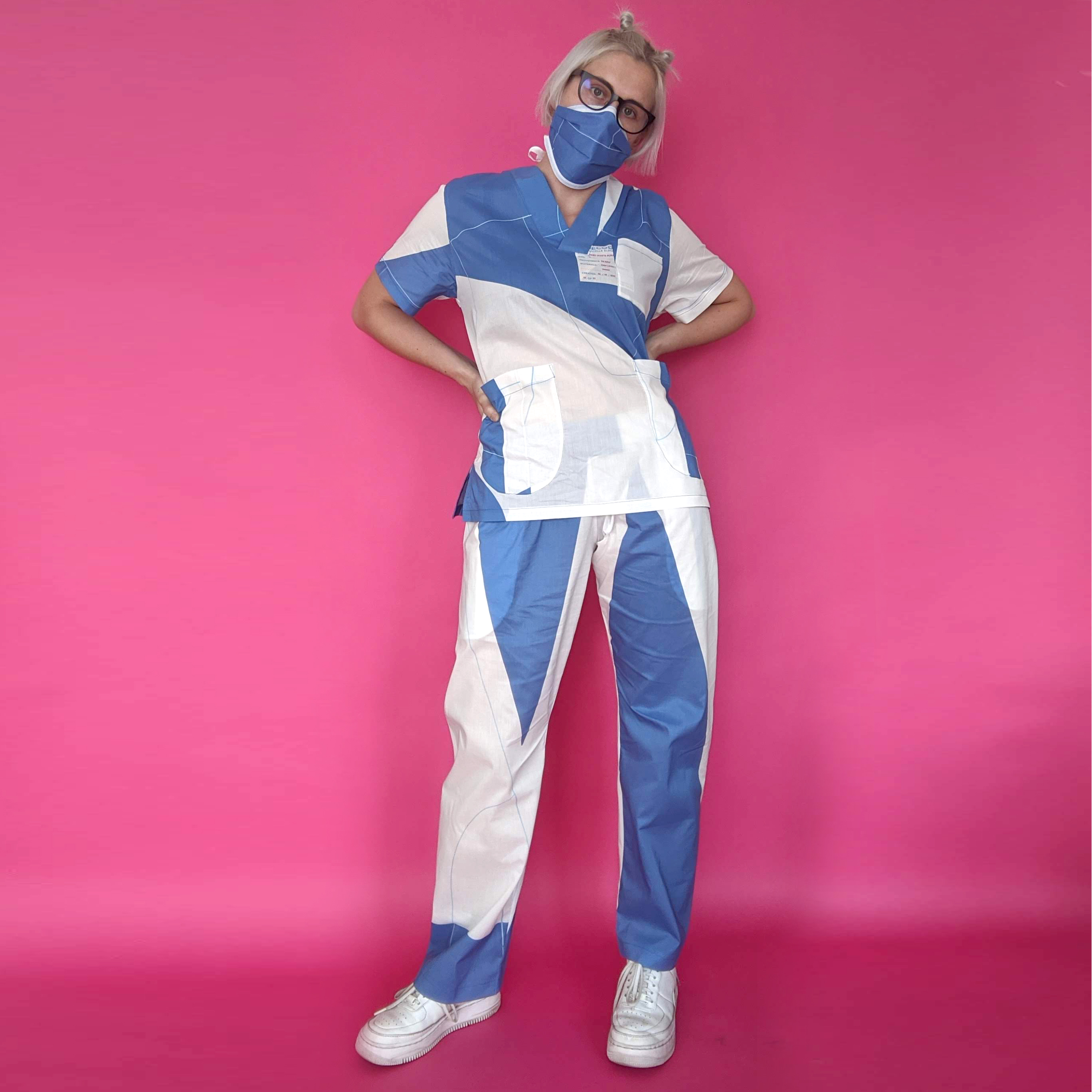 DANIELLE ELSENER
Project Description
THE WORLD IS CHANGING IN REACTION TO THE CURRENT PANDEMIC PUTTING A PAUSE ON OUR LIVES.

HOW DO WE CHANGE WITH IT TO MAKE A MORE SUSTAINABLE FUTURE FOR OURSELVES?

OVER THE PAST MONTH I HAVE DEVELOPED A PATTERN FOR A ZERO WASTE SCRUB SET.

THIS IS OPEN SOURCE FOR ANYONE WHO WANTS TO USE IT AND SHARE IT.

PLEASE TAKE IT, ADAPT IT, MODIFY IT, TEAR IT APART, AND PUT IT BACK TOGETHER.

PLEASE USE FOR THE GOOD OF THE NHS STAFF AND ALL MEDICAL WORKERS IN NEED OF PROPER EQUIPMENT.

IT'S NOT A PERFECT SOLUTION, IT'S SIMPLY AN ACTIVE RESPONSE TO THIS TIME OF NEED.

FUTURE DEVELOPMENT OF THIS PROJECT INCLUDES FURTHER RESEARCH AND DEVELOPMENT, CONTINUATION OF FABRIC PRINTING METHODS, AND EVOLVING DESIGNS.

DECODE IS A COMPLETE ZERO WASTE DESIGN SYSTEM THAT SOLVES INDUSTRY PROBLEMS THROUGH COMMUNICATION, SHARING, AND PLAY.