Privacy Policy

Here at iDA, we're dedicated to protecting your privacy and the privacy of anyone. To that end, we have instituted certain policies – rules to help us remains a safe, trusted environment for our clients.
Keeping your personal information, well, personal
In order to create and administer your IDA account, we explicitly ask for and collect certain information about you and your company, including financial information used to bill for services. Under no circumstances will we share your personal information with any third party.
Protecting your customer data
We do everything we can to make sure your customer lists, email content and response data remains private and confidential. We will never share, sell or rent your customer data to anyone for any reason.
Adhering to the Safe Harbor Data Privacy Principles
IDA adheres to the data privacy principles of the Safe Harbor program, designed to provide U.S. companies with guidance on how to provide adequate protection for personal data from Europe as required by the European Union's Directive on Data Protection. IDA is listed in the United States Department of Commerce's Safe Harbor directory of self-certifying companies.
Ensuring secure billing transactions
You are asked to supply certain credit card and billing information in order to purchase our services. That information is transferred, using the most secure transmission technology, to a trusted third party for processing. The information is then encrypted using Data Encryption Standard and securely stored only to handle your transactions. Your credit card information is not stored on the website or in our database.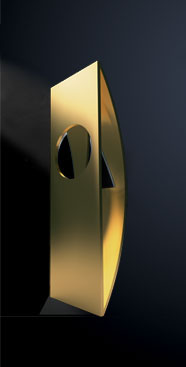 PRODUCT DESIGN -Sustainable Living/Environmental Preservation - Energy Conservation Equipment: 1st Prize
Dyson, Inc.
The Dyson Airblade
............................................


............................................